Do you have ideas or suggestions for future Medical Commission newsletters? Email Us!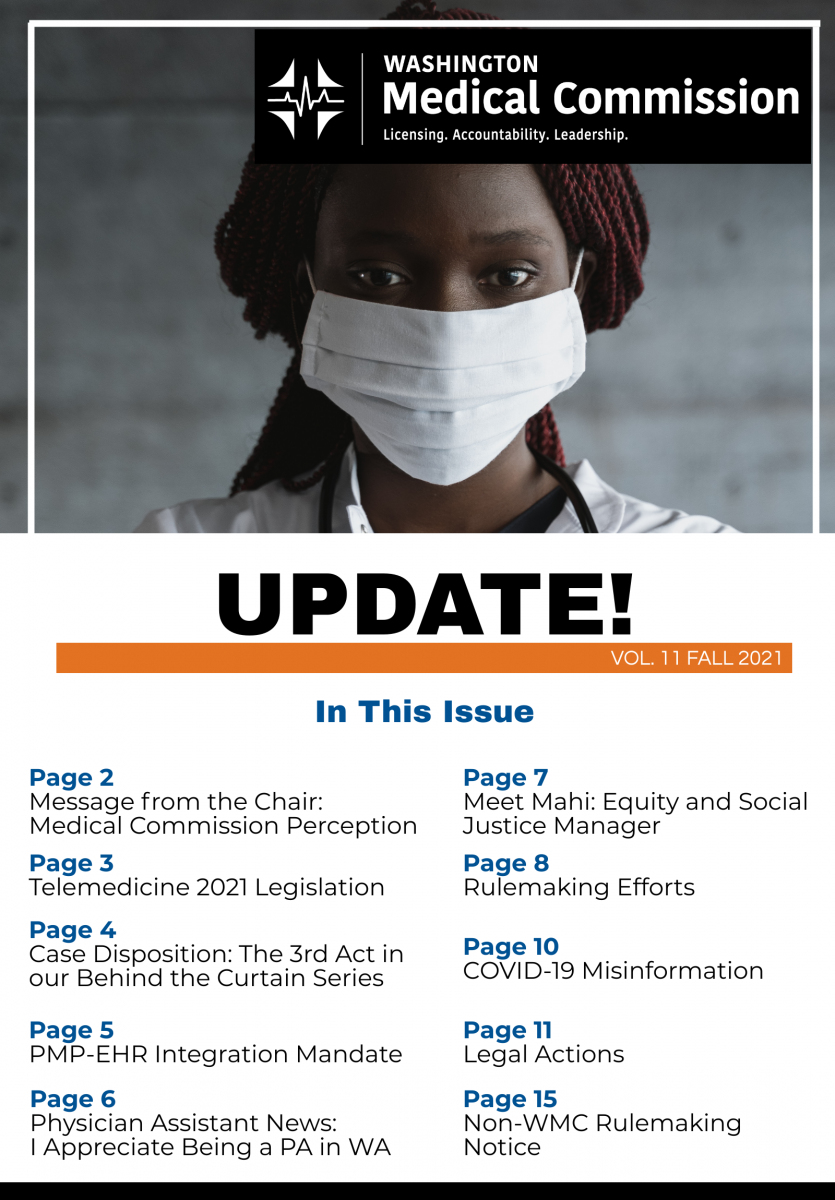 Message from the Chair: Medical Commission Perception
Executive Director Report: Case Disposition - The Third Act in our Behind the Curtain Series
Physician Assistant News: I Appreciate Being a PA in WA
Meet Mahi: Equity and Social Justice Manager
Past Newsletters
Older versions of the newsletter can be requested via email.